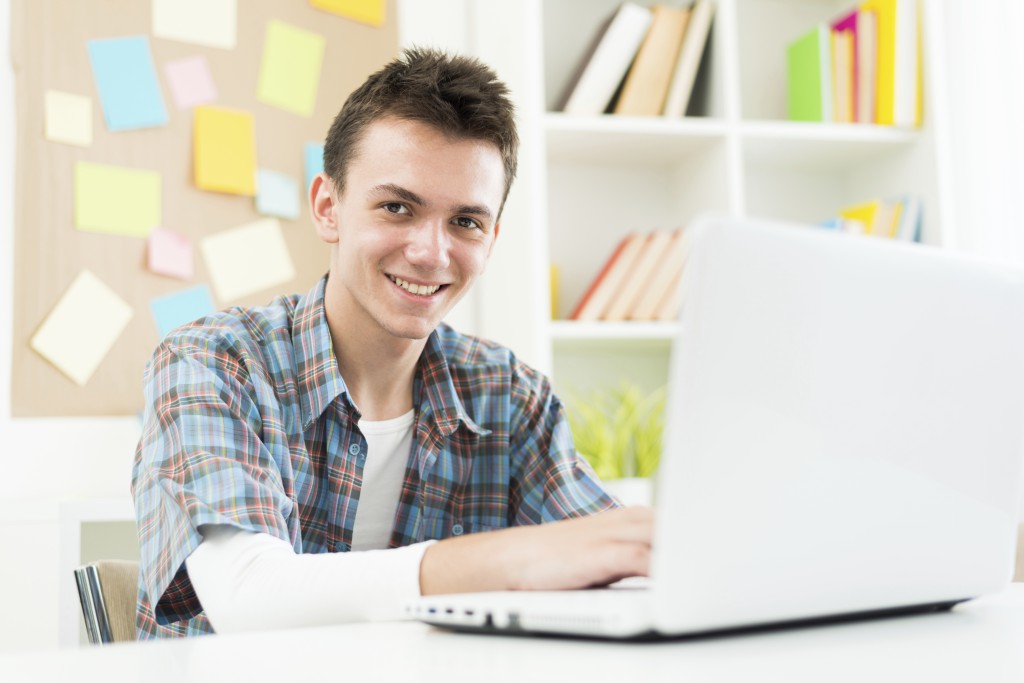 ACT and SAT preparation programs normally focus on marching students through endless hours of practice exams. These test preparation services often charge considerable fees.
Dual ReVu is different!
Dual ReVu contains test preparation materials and test-taking strategies not found in any commercially available prep books or online resources.  Online preparation with Dual ReVu allows you to fast-track the problem-solving skills, conceptual thinking, and test-taking strategies required for target ACT and SAT scores.
The New SAT (offered since March 2016) is now better aligned with the ACT. Dual ReVu provides comprehensive online practice for both ACT and the New SAT, and allows students to quickly understand meaningful connections among topics covered by each exam.
Cost-Effective
Private tutors and commercial test preparation companies are expensive, and often require a service contract and travel time. They offer programs that can be inconsistent with the way teens think, because they focus on irrelevant details and take weeks to complete.
Dual ReVu charges $ 79 for its online Comprehensive Review Package. This consists of over 150 pages of key concepts and practice problems, organized and structured to quickly cover all parts of the ACT and New SAT. If you want to focus on reviewing individual subject areas (Language Arts or Math or Science), choose a Subject Module for $ 49. Each  module comprises 40 to 60 pages of targeted concepts and practice problems. All Dual ReVu materials are regularly updated to ensure accuracy and relevancy — and with that — an optimal preparation for the ACT, the New SAT, or both.
Time-Efficient
Students frequently wait until days — even hours — before the ACT or SAT test day to prepare for these exams. Dual ReVu offers preparation for the ACT and New SAT in the context of a single unifying process. All materials are organized by topics and themes in order to reinforce key concepts.
Dual ReVu focuses on assisting with preparation shortly before exam day. The Comprehensive Review Package can be completed in four to six hours and each Subject Module can be completed in one to two hours.
Designed for teens — with their way of thinking in mind!
Dual ReVu recognizes that students learn best when they can efficiently make meaningful connections among ideas — whether the concepts concern English grammar and vocabulary, sophisticated idioms and phrases, mathematical rules and scientific graphs.
Fast and Focused
Dual ReVu provides a thorough review when time is limited, whether you are taking the ACT or New SAT for the first time or retaking to improve your scores.
Dual ReVu uses Key Concept Connections to identify common characteristics and linkages among diverse concepts and to focus on aspects of admissions tests which students can quickly review when time is limited or when they are retaking an exam to improve their score.
Dual ReVu uses its proprietary algorithms to retro-analyze patterns on previous exams. This process identifies material most likely to occur on upcoming exams and provides relevant preparation material.
Thanks to Dual ReVu, you avoid the time-consuming task of studying practice exams. Access Dual ReVu at your convenience through your MyTC account.  Home or away — you can review highly relevant material shortly before any ACT or SAT test day.
College Scholarships and Test Scores
Dual ReVu coaches students on the essential skills required to achieve a score competitive for college admissions and scholarship opportunities.
Many selective colleges use ACT and SAT scores to determine the dollar amount of merit scholarships. There is usually a direct relationship between admissions test scores and merit-based financial aid and awards.
Students who score in the top 20 percent of test-takers – a composite score of 1250 out of 1600 on the SAT or 28 out of 36 on the ACT – can count on many colleges offering merit scholarships up to $20,000 per year, and often more.
Ready to get started?